Sign up to hear about new picks from top Experts
Find that perfect something!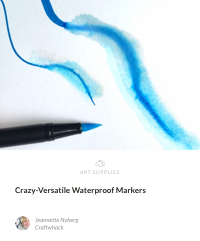 Have you ever spent hours trying to find that perfect product? Ever sifted through online reviews feeling like many of them were fake or written by people who weren't anything like you? These are the things that keep us up at night!
Twined helps you to easily discover unbiased product reviews and recommendations from the people you can actually trust. We handpick our Experts from around the web based on their knowledge and integrity.
Meet The Experts
Michelle Scharfe

A Stanford PHD and the author of the popular blog Research Parent. She focuses on ideas for encouraging kids to learn, grow, and thrive while maintaining their child-like curiosity and passion for discovery.

More about Michelle

Leah Lizarondo

The Chief Veghacker, recipe creator and curator at The Brazen Kitchen, where she writes about food and food policy. She also writes a weekly food column for Pittsburgh Magazine online and is a Forbes Travel correspondent for Pittsburgh.

More about Leah

Julia DiNardo

The founder of FashionPulseDaily, a proud Pittsburgh native, and long-time New York City resident has covered New York Fashion Week for the past 11 years. She stays busy penning articles for a myriad of publications, including Redbook, GQ, The Today Show, Makeup.com, AOL StyleList.com, and a host of others.

More about Julia
How to Buy
We scour the web to find the best prices available either from a brand or a trusted retailer. For every product we'll link you to the lowest price we find*.
Favoriting
Want to save a list of your favorite products? Just click the to add to "My Favorites"